DreamCatcher is delivered as Software as a Service (SaaS) with a subscription based pricing model. Pricing is per user, per month. Contact us for annual billing discounts.
Our pricing model is an affordable SaaS based pricing model, which averages out to $25/user per month (for 30 users). The average price will drop if you have more users (price per user drops to $19 per month, above 30 users). This price includes all the features of the product, without any limitations. The price also includes support and documentation.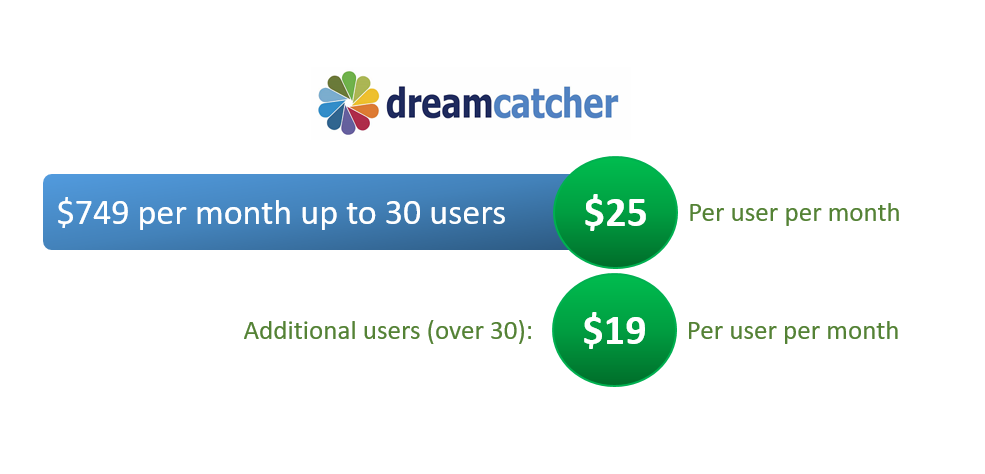 Concerned about generating a good ROI on your investment in DreamCatcher?
DreamCatcher helps you save time because of reduced re-work due to poorly documented requirements. DreamCatcher also helps you save significant time and money through automation of manual and routine tasks. Automated document generation, automated test case generation, automated HTML front end code generation are some examples of automation built into DreamCatcher. DreamCatcher delivers exceptional value for the price, when compared to the industry average pricing of all the individual functional capabilities.